A new book imprint from RealClearPolitics
Redefining the Marketplace for Political Books
The demand for political books is large and growing, and more and more aspiring authors want their voices to be heard in this arena. But because access continues to be controlled by the gatekeepers at literary agencies and big trade publishing houses, the marketplace tends to be dominated by political celebrities and partisan extremes that are easiest to sell.
Our mission at RealClear Publishing—much like our parent brand RealClear Politics—is to help diversify and enrich that marketplace of ideas by offering a trusted platform for independent-minded thinkers and advocates to enhance our most pressing national debates.
A Real Innovative Approach to Publishing
Our innovative custom publishing approach provides authors with the ability to get their book out on their terms, their timetable, and directly in front of their target audience. That would be the vast RCP readership, which attracts millions of visitors each month.
With our partners at Gotham Ghostwriters and Amplify Publishing, RealClearPublishing offers best-inclass service from concept to publication. Just as important, we provide a customized publishing plan tied to your needs and priorities, from writing and editing support, to design and distribution, to book and author marketing.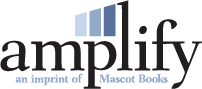 A Real Author Advantage
To be real clear about RealClear Publishing, our business model differs from traditional publishers. Authors finance the creation, production, and promotion of their books. In return, they maintain control of their intellectual property—with final say on the text, title, and publishing schedule—while capturing 80% of the revenue from their sales. This approach also offers an accelerated speed to market, enabling authors to participate in topical debates as they happen.
This unconventional model makes it possible for a greater array of authors from across the political spectrum to have their voices heard. Our hope is that this will lead to more innovative ideas from various interesting thinkers—and a more robust national political discourse.
How We Work
STEP 1:
Submission Review
Our publishing committee, led by Carl Cannon (Washington Bureau Chief, RealClearPolitics), thoughtfully reviews every synopsis, outline, table of contents, book proposal, and manuscript (or partial manuscript) submitted. Keep in mind, only high-quality content that brings a meaningful perspective to an issue of the day will be extended an offer from RealClear Publishing. Either way, you'll hear back from us within two weeks.
Once your project is accepted, we will work with you to develop a publishing plan that is tailored to your goals and priorities.
Because we are a hybrid publishing enterprise, every agreement will include the following basic elements:
PRODUCTION SERVICES:

Includes editing, cover and interior design, and publishing in print, eBook, and audiobook formats.

LICENSING FEE TO REALCLEARPOLITICS:

Enables our authors to leverage the credibility of the trusted RealClearPolitics brand

MARKETING PROGRAM THROUGH REALCLEARPOLITICS

Provides our authors with premium access to RCP's audience
STEP 3:
Customized Publishing and Promotion Plan
Beyond the above elements, authors will have an opportunity to select from a menu of services from our "dream team" of experts that align with their needs, goals, and budget, including:
EDITORIAL:

Concept development, developmental editing, and ghostwriting via Gotham Ghostwriters.

BOOK DISTRIBUTION:

National submission to online and brick-and-mortar bookstores via Amplify.

MARKETING/PR SUPPORT:

Customized publicity campaigns to complement the RealClearPolitics marketing program via our network of top publishing PR professionals.
A Real Case Study
Our first title, Contract to Unite America: Ten Reforms to Reclaim Our Republic by Neal Simon, former independent candidate for US Senate, was conceived, written, and produced in seven months (with publication a date within a year), which is substantially less time than the 18- to 24-month cycles most traditional houses operate under.
Of course, various factors impact each project's time to market, but if editorial quality, fantastic packaging, and a real clear plan to influence a discussion is your goal, then RealClear Publishing may be the right solution.
Neal Simon has been featured in: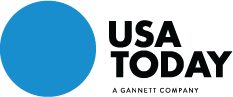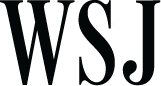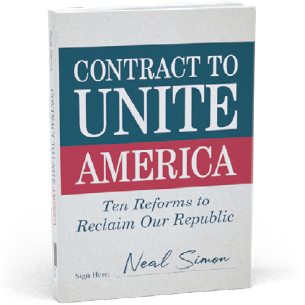 Who We Are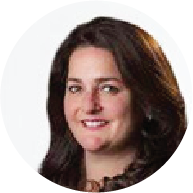 Erin Waters
President & COO,
RealClear Media Group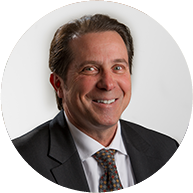 Carl M. Cannon
Executive Editor,
RealClear Media Group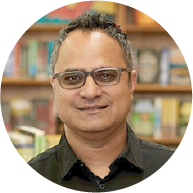 Naren Aryal
CEO and Publisher,
Amplify Publishing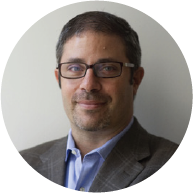 Dan Gerstein
CEO,
Gotham Ghostwriters
---
A seat at the table.
As a RealClear Media Group brand, REALCLEAR PUBLISHING provides access to an audience of leaders and outlets from all sides of the political spectrum, providing visibility where it matters most. Branding opportunities give authors access to some of RCP's largest content channels, including the RCP Today Daily Newsletter, Carl Cannon's Morning Note, and banner ads on RealClearPolitics, which are frequented by important audience networks.
Beltway liberals are 94% more likely to visit RCP than the average website. Beltway conservatives are 184% more likely to visit.
7,200 monthly unique visitors from Capitol Hill (over 50% reach)
69% of website users visit on a daily basis.
65% of website users are involved in influencing, advocating for, or writing policy legislation.
---
Expert positioning, writing, editing.
With its unmatched network of editorial talent and knowledge of the collaborative writing space, GOTHAM GHOSTWRITERS is uniquely positioned to help RealClear Publishing authors develop the best version of their vision. From honing the book's concept to drafting the full manuscript to fine-tuning the author's work, Gotham's team can supply the right solution for any given author's needs.
Gotham uses a proven four-step matchmaking process to help RealClear authors find an editorial partner who knows their subject matter and can capture their voice. In recent years, this process has produced a number of successful collaborations and major books in the politics, policy, and thought leadership spaces, including:
Policy book for one of the Obama Administration's top environmental officials
Geopolitical trends book by a global security expert/former FBI investigator and New York Times bestselling author
Policy book for the plaintiff in one of the Supreme Court's most high-profile cases of the last five years
Thought leadership book on the rising African economy with one of the continent's top entrepreneurs
---
Industry-leading publishing services.
AMPLIFY specializes in game-changing political, business, and current affairs titles. An imprint of Mascot Books, one of the most trusted hybrid publishers in the industry, Amplify offers expertise in acquiring, producing, and marketing books from influencers across various industries. With comprehensive book production, distribution, and marketing services, Amplify is uniquely positioned to balance speed to market and editorial excellence. Some of our recent projects include:
Political titles about various issues of the day, including immigration policy, universal basic income, and bipartisan political reform.
A business/policy book examining the technology and business implications of artificial intelligence.
The entrepreneurial journey of the inventor of Pictionary, one of the bestselling board games of all time.
A scientific look at the connection between head trauma and CTE, and its implication for youth sports.
Our Books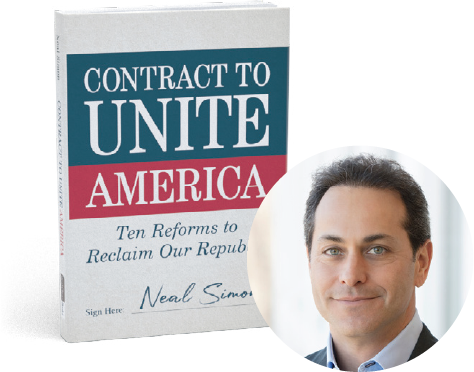 Neal Simon
Neal Simon ran as an independent candidate for a U.S. Senate seat in Maryland in 2018, polling as high as 18 percent in the three-way race. Unaffiliated with any political party, he ran to unite the country and to bring pragmatism back to Washington. Simon is still an engaged advocate for political reform today and serves on the boards of BPC Action (Bipartisan Policy Center), Stand Up Republic, and Unite America.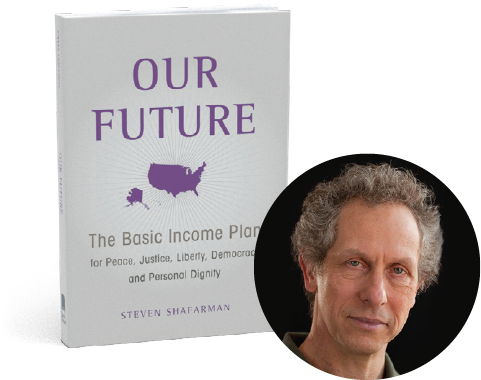 Steven Shafarman
Steven Shafarman has been talking and writing about basic income since the mid 1980s, and published his first book about it in 1998 while enrolled in a doctoral program in human development. He's been active with the U.S. Basic Income Guarantee Network, usbig.net, since 2000, soon after it was founded. A life member of the Basic Income Earth Network, basicincome.org.

We Want to Hear Your Book Idea