Two More Incumbents On Chopping Block
Democratic Senators Blanche Lincoln of Arkansas and Arlen Specter of Pennsylvania are entering the last few days before their May 18 primaries wondering whether they will be the next two incumbents ousted before the general election.
West Virginia Democratic Rep. Alan Mollohan and Utah Republican Sen. Bob Bennett were both rejected by their own party in the last several days, and their results have put incumbents on both sides of the aisle on notice.
Pennsylvania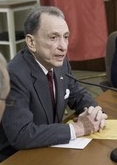 Both Lincoln and Specter are on shaky ground, but Specter's prospects look somewhat more perilous. In a slip of the tongue that's symbolic of his issues in the primary, the longtime GOP senator called the Allegheny Democratic Committee that endorsed him "Allegheny County Republicans," and repeated the stumble again before concluding his Tuesday night speech to the group.
His primary opponent, Rep. Joe Sestak, continues to remind Democratic voters -- whom polls once showed siding with Specter by large margins -- that this is the same Specter that George W. Bush and conservative former Sen. Rick Santorum endorsed six years ago in his competitive Republican primary.
Since Sestak went on the air with TV ads in recent weeks, his standing among primary voters has vastly improved and he finds himself dead even with Specter in the polls. A Franklin and Marshall College Poll out Wednesday found that support for Specter is soft, so a gaffe like the one on Tuesday could help Sestak persuade voters he's the only true Democrat.
A Quinnipiac University poll reported Specter up 21 points in early April, but that lead had dwindled to 2 points by Wednesday. And Specter's attacks against Sestak appear to have backfired, as his favorable rating has tanked in the last month.
Sestak is also helped by the fact that he now appears to be the more formidable general election candidate, which had been Specter's best argument.
"The intangibles are clearly on Sestak's side. He has the momentum and the anti-incumbent wave sweeping the country is a good omen for the challenger," Quinnipiac assistant director Peter Brown stated in an analysis of the poll. "Troubling for Specter is that one in seven likely primary voters are undecided and incumbents -- especially 30-year incumbents who have switched parties -- rarely get much of the undecided vote."
Since switching parties last year, Specter has been a reliable vote for Democrats. He has the backing of the White House, which could dispatch the vice president and perhaps the president in the final days of the primary campaign. He's also receiving help from the Democratic Senatorial Campaign Committee, which reportedly is paying for much of his last- minute TV advertising.
But the question on Tuesday will be whether Democratic primary voters in Pennsylvania can stomach choosing a guy they've been voting against for the last 30 years. He's better known than Sestak, but in 2010 that's not necessarily a good thing.
Arkansas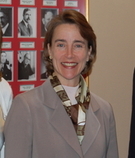 With anti-Washington sentiment fresh in the air following the two incumbent defeats in recent days, Lt. Gov. Bill Halter said in an MSNBC interview Wednesday morning that it's time for Blanche Lincoln to go because he's heard "all over the state of Arkansas that people want a change...It really is a very strong feeling of anti-incumbency. It's palpable out here."
The day after he announced his primary challenge to Lincoln in early March, Halter said in an interview with RCP that his Senate campaign was "not really about running against someone as it is running for the office." That played out in a few of Halter's TV ads, but he certainly took aim at the incumbent as well.
One negative TV ad Halter aired stated that "Blanche Lincoln has gone Washington," and it attacked her for accepting campaign contributions from Wall Street banks and for voting "to cut our Social Security benefits." He also slammed the incumbent for voting to bail out the banks.
Tension is high in the state, as outside groups are engaging heavily for both Democrats. Halter is receiving help from an organized labor PAC called Working America, while Arkansans for Common Sense has aired an ad tying Halter to the privatization of Social Security.
The most infamous was a TV ad released two weeks ago by a group called Americans for Job Security. The ad featured people of Indian heritage thanking Halter for sending jobs to their country.
Both have been spending money at a feverish pace, with each surpassing $1 million spent just in April. However, despite being outraised last month, Lincoln still entered May with a $2.5 million cash advantage.
Despite Lincoln's perceived vulnerability in the general election, her lead over Halter remained in the double digits last week in a Mason-Dixon poll. However, she received just 44 percent support, not enough to avoid a runoff. Halter took 32 percent, and a third candidate, businessman D.C. Morrison, got 7 percent.
Democrats don't want a June 8 runoff, as it would force both candidates to spend even more money on each other and not on their general election opponent.