Scenes From The White House: Medals Of Freedom
President Obama awarded 16 men and women with the Medal of Freedom, for a lifetime of work that has made them "an example of the difference we can make in the lives of others."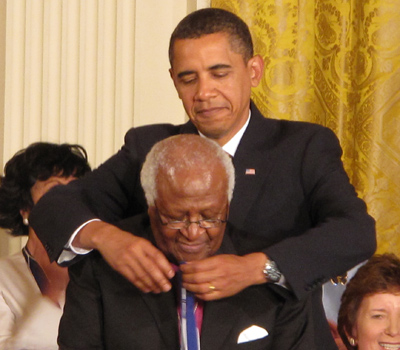 Desmond Tutu
Foremost among them was Sen. Ted Kennedy, who was unable to attend the ceremony but warmly praised by the president as someone whose life "has made a difference for us all." Referring to a story Kennedy tells about a man who throws starfish into the sea, he said: "For nearly half a century, Ted Kennedy has been walking that beach, making a difference for that soldier fighting for freedom, that refugee looking for a way home, that senior searching for dignity, that worker striving for opportunity, that student aspiring to college, that family reaching for the American Dream.
Some more photos after the jump.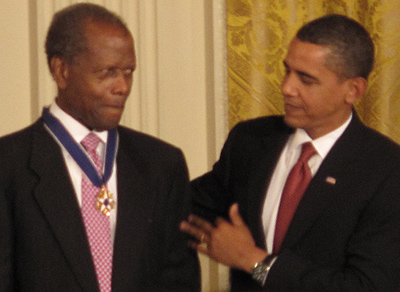 Sidney Poitier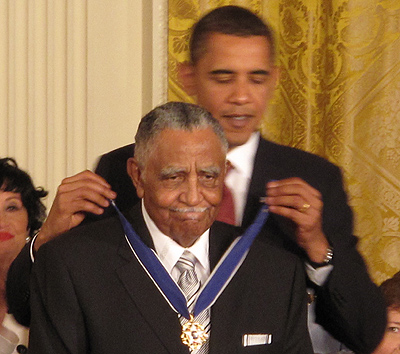 Rev. Joseph Lowery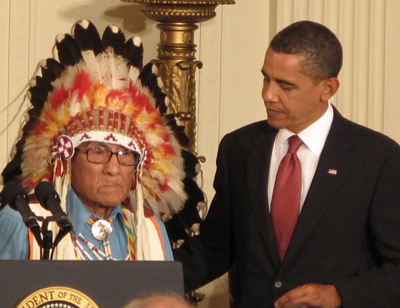 Dr. Joseph Medicine Crow