The Inauguration, From Our View
Here are a few shots we took from our seat on the west front of the Capitol.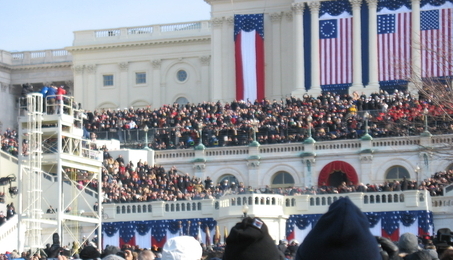 Our view of the stage, where Obama would soon take the oath of office and deliver his inaugural address.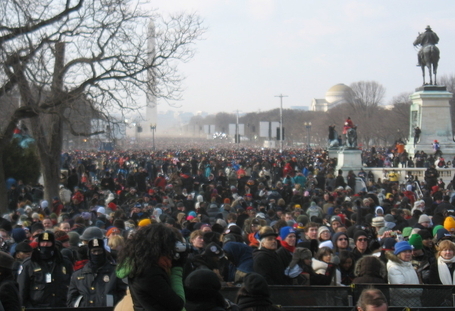 The view from behind our seat, where the crowd apparently went on...and on...and on.