Nothing But Lines
Take a stroll down Independence Avenue on the south side of the Capitol from 10 a.m. until this afternoon, and this is what you'll see: lines.
People are lined up outside the three House office buildings across the avenue from the Capitol as they wait to get their congressman-provided tickets to the big show tomorrow. Much of the same can be expected tomorrow, as the masses converge on the Mall tomorrow morning for the ceremony and 16-block Pennsylvania Avenue parade.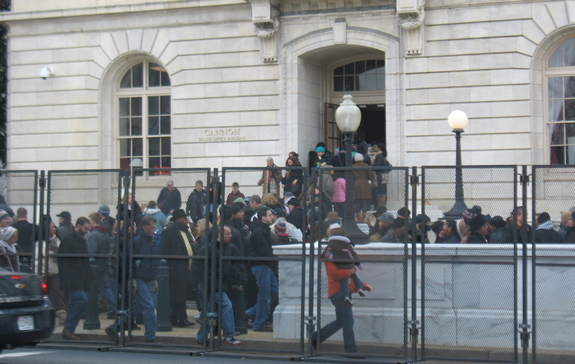 People lined up outside the Cannon House Office Building, en route to their congressman's office to pick up Inauguration tickets.