Convention Flair 101
Looking for free media? There's no better way to get it at a convention than to deck yourself out in the most ridiculous attire imaginable, all in hopes of promoting your candidate to viewers at home who see the presidential contest more as a costume party than a political choice.
Barring funny hats, outlandish use of campaign paraphernalia is also a guaranteed winner. Samantha and Annie Woods did their best, decking out their Volvo in about 520 Obama bumper stickers: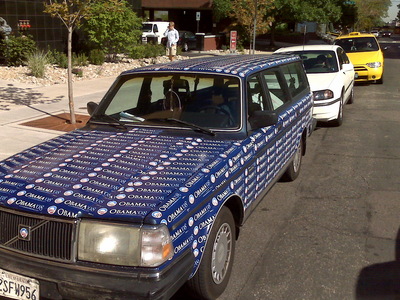 The sisters paid 29 cents a piece for the stickers, then sold Obama-backing t-shirts to raise gas money they needed to drive to Denver: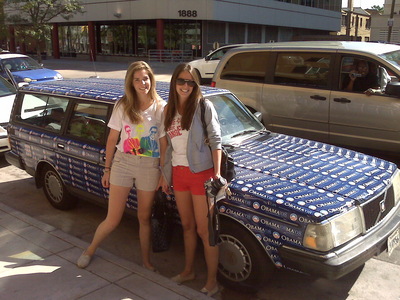 As a former Volvo owner himself, Politics Nation can attest to the number of t-shirts they had to have sold.