Polls As Unintentional Comedy
DES MOINES -- Polling companies don't just ask political questions. The other ninety percent of their business is market research for corporations. Major national pollsters like Strategic Vision and Zogby International will sometimes tack on a few questions for corporate clients on the ends of their political polls as well.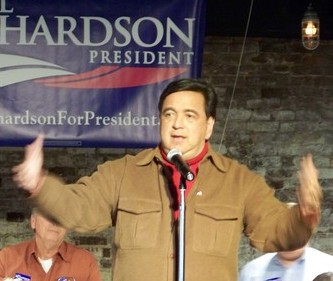 Most pizza?
Zogby, running an Iowa tracking poll, has done just that, and the numbers, out about 24 hours before caucuses convene, are hysterical. The Pizza Hut Pizza Political Poll, conducted 12/14-15 among 504 likely Iowa caucus-goers, found that Barack Obama and Mike Huckabee were the two candidates voters would most like to have pizza with, at 30% and 28%, respectively.
That's a good sign: Many voters will choose the candidate they would most like to have a beer with. Making voters comfortable with a candidate is a huge project.
Asked which candidate Iowans thought ate the most pizza, Rudy Giuliani came out atop the Republican field at 18%. He's from New York, right? Lots of pizza there, the city's famous for it. Voters' reasoning on the Democratic side, though, is somewhat more suspect. More than 15% said they thought Bill Richardson scarfed down the most slices. That's probably a poll the governor's people wish he hadn't led.