More Than 220K Turn Out
Updated -- DES MOINES -- With 95% of precincts reporting, more than 221,000 Iowa Democrats have turned out, a stunning increase over the 122,000 who turned out in 2004, the Iowa Democratic Party is reporting. Republican numbers are not yet available. IDP officials are predicting the final tally will top 230,000.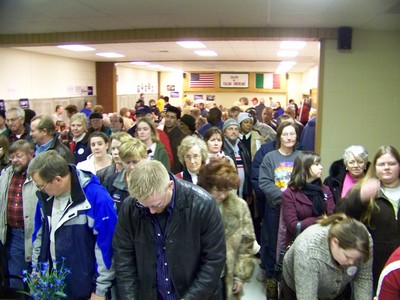 Voters sign in at a precinct in South Des Moines.