Democratic Debate Wrap
Nobody won, some people lost, I wrote of the Democratic debate. Now, perfect for a Friday, the reporter's version of a document dump:
Number of "Moose Crossing" signs: 3
Number of sign-waving fanatics: A few hundred (but fewer than it looked like on TV).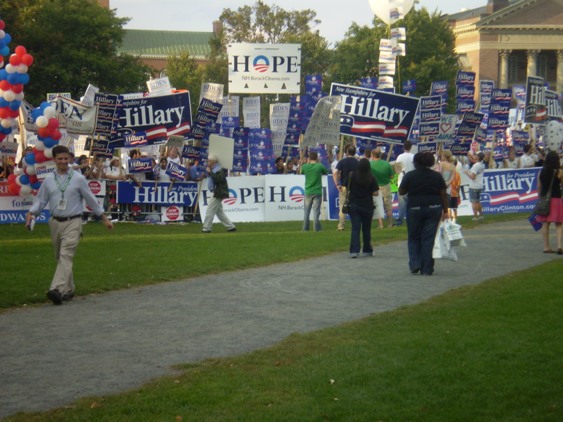 Number of pundits with beards on MSNBC's "Hardball": At least 2.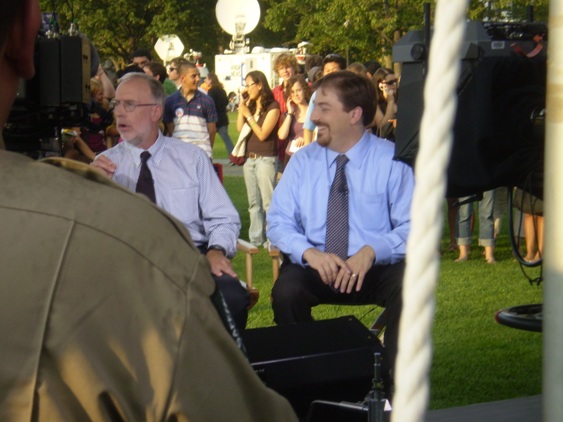 Washington Post's Dan Balz and NBC's Chuck Todd pontificate for Chris Matthews
Number of Bill Richardson trucks: 2. But I only got a picture of one. Don't think the other was an official campaign vehicle.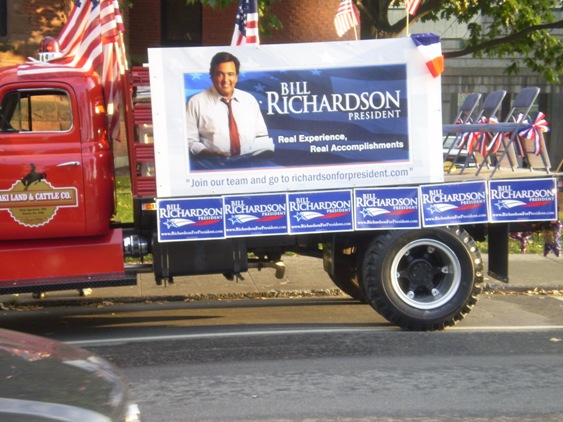 The snowman showed up as well, even though the temperature hovered in the 90s all afternoon: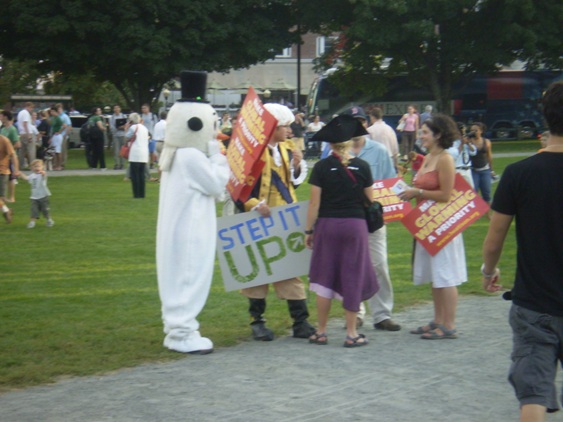 So did the press. The press room during the debate (that's ABC's David Chalian in the middle):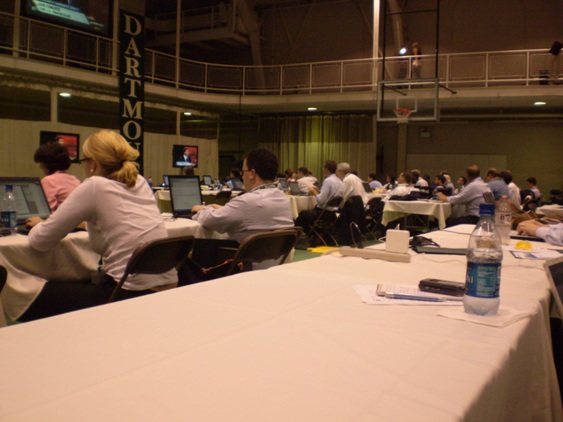 After the debate, the spin room was packed. Why not open up a bigger room?
Among the attendees: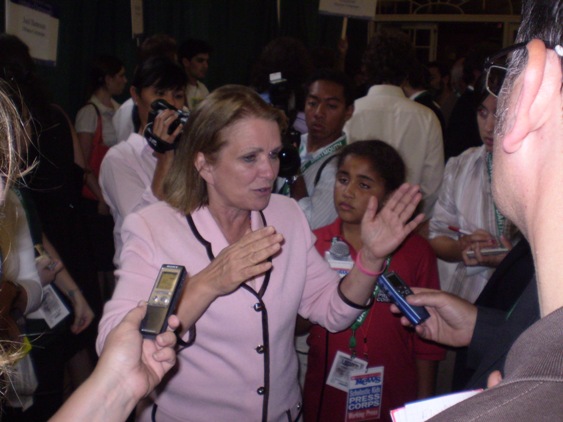 Elizabeth Edwards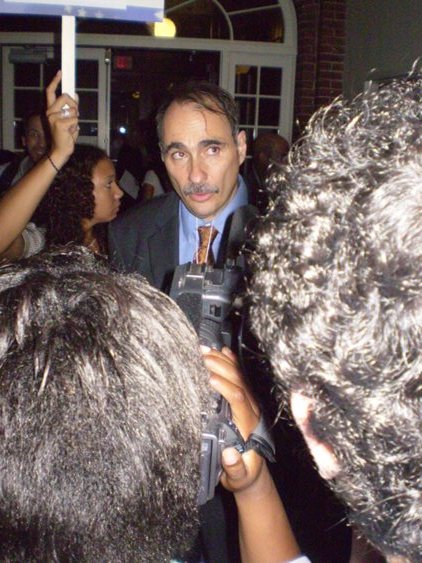 And Obama's David Axelrod
As everyone can tell, photography isn't my strong suit. Still, I'll be taking and posting pictures every chance I get along the campaign trail.