10 Candidates Who Spent Giant Sums of Their Personal Wealth
Blair Hull (Lost)
07.9.09, 11:54 AM CDT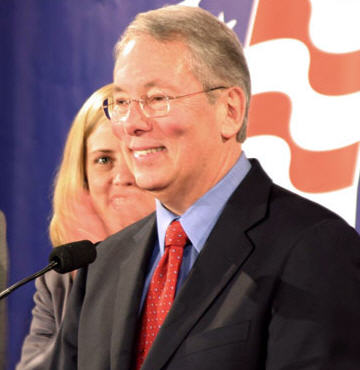 Blair Hull (D)
Race: 2004 Illinois Senate
Amount Spent: $28,600,000
Result: Lost 10.8%-52.8%
Blair Hull made his fortune from a market marking firm he founded and eventually sold to Goldman Sachs. In 2003, Hull threw his hat in the ring for the open Illinois Senate seat created by the retirement of Republican Peter Fitzgerald.
Hull topped the polls throughout most of the primary, in large part because he overwhelmed his opponents by spending a record $28 million of his own money on the campaign.
One month before the primary vote, however, the Chicago Tribune ran a blockbuster report revealing the details of Hull's sealed divorce records, most notably that his ex-wife had once described him as a "violent man" and had filed a restraining order against him.
Hull attempted to ignore the story, but eventually it consumed his campaign. His momentum slammed to a halt and his poll numbers plummeted. Hull finished with just 11% of the vote, while a young State Senator named Barack Obama won a surprising primary victory with 53% of the vote.