America's Top 10 Safest Cities
How Safe Is Your City?
Posted On 03.17, 2014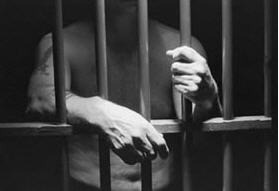 How safe is your city? If you're in New York or San Jose, you have something to cheer about. Unfortunately, for Memphis and Atlanta, the news isn't so good. Nonetheless, the country as a whole faced much lower crimes rates in 2008 than 2007. According to new FBI crime statistics, overall violent crime decreased 2.5% nationally, while property crime decreased 1.6% and arson decreased 3.9%. Violent crime is comprised of all murders, forcible rapes, robberies and assaults. Property crimes include burglary, larceny-theft and motor vehicle theft. While arson is a property crime, separate arson statistics are calculated. Where does your city rank? Click through to see America's Safest Cities, and how their statistics changed over the past year.
*All data from the FBI
*Chicago wasn't included because it lacked statistics in the violent crime group (specifically the rape category).

*New York City and Boston were included in the statistics even though they had no arson numbers, which are routintely low in the statistics and don't affect substantially the outcome.

*Tuscon wasn't included in the safest cities because it lacked sufficient data with respect to property crime (specifically larceny-theft).