Obama's Commercial
Nielson reports that the combined household rating for Obama's campaign commercial last night was 21.7, meaning that 21.7% of all households in the 56 markets Nielson monitors watched the program. National numbers are still to come.
Here are the breakdowns for Obama's ratings in swing state markets: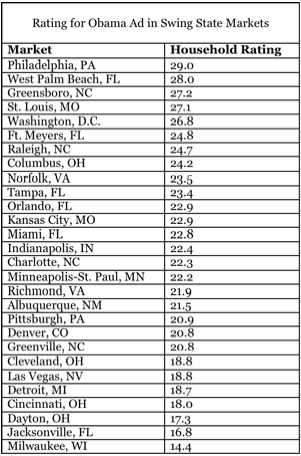 Unsurprisingly, Philadelphia is the #1 market list here. Although interestingly enough Baltimore was the #1 market nationwide.
Check out more details here.

-Jay Cost