Joe Biden Steps In It
I'm not one who typically puts a lot of stock in campaign gaffes, but this one is different.
Is he trying to lose western Pennsylvania?
Somebody please forward this picture to Joe Biden.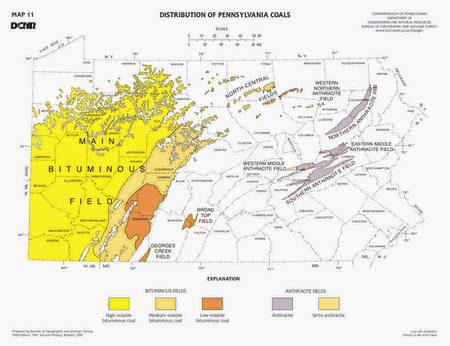 There are 7,400 people in Pennsylvania who work in coal mining (not including all of the people in industries that depend upon coal). About a quarter of the miners work in Greene County, Pennsylvania. Greene County is in the very southwest corner of the state. Its loyalty to the Democratic Party stretches back to the 19th century. It has voted Republican just twice since 1932: first in 1972, then in 2004 when George W. Bush eked out a 50-49 win.
Hillary Clinton defeated Barack Obama in Greene County by 49 points - 73% to 24%. If it is the Obama campaign's goal to get back in the game in Greene County by talking up economics - this is probably the last thing Biden should say.
Somebody get Ed Rendell some aspirin.
-Jay Cost