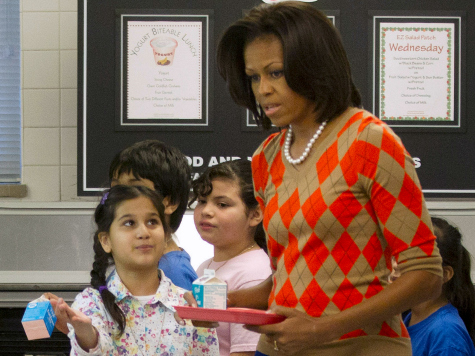 First Lady Michelle Obama has made it a public priority of hers to modernize the way America looks at healthy eating. One of the cornerstones of this project is the new National School Lunch Program, which is overhauling the
It is designed to provide every school student with a balanced, nutritious lunch. Here's the first lady laying out her plan.
So how do the kids like it?
Unfortunately, not so much. The meals are hardly any healthier and they certainly don't look like "healthy delicious choices." Students in Oklahoma and Massachusetts have started posting pictures on social media to let the rest of the world know just how gross the new meals are.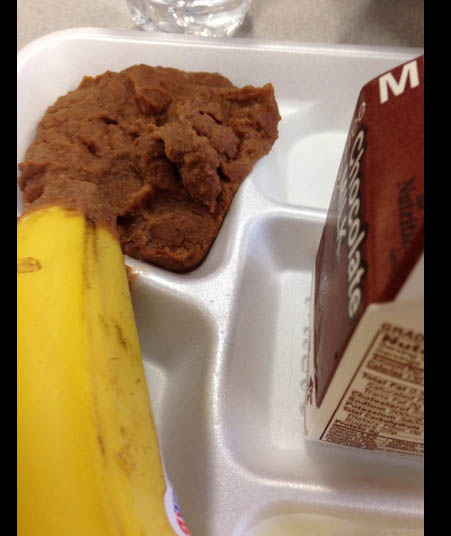 The picture of a healthy lunch: Chocolate milk, a banana, and (beans?).
Lunch at Weymouth High School in Massachusetts is a frozen patty served on some sort of a bun. A meal like this wouldn't have been out of the ordinary in a school cafeteria in years past, but is this really the result of a $12 billion healthy lunches project?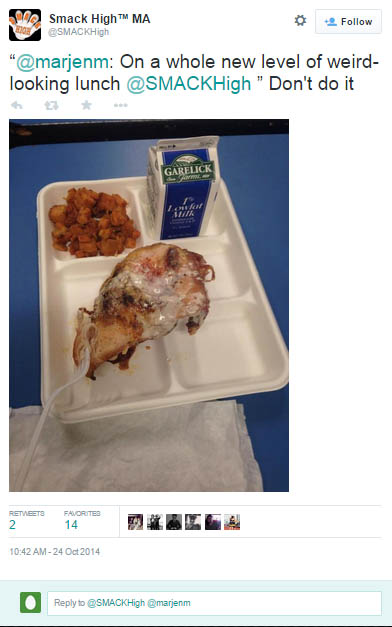 This unidentified food item wrapped in cellophane prompted a warning: Don't Do It. Don't eat the lunch.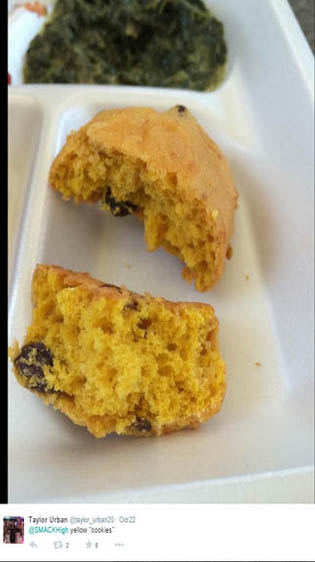 And for dessert, very "yellow cookies."