Kentucky Gubernatorial Election
Election Date: November 4, 2003
Fletcher Wins: Lexington Herald-Leader | Louisville Courier-Journal | Kentucky Post
Final Election Results - Kentucky Secretary of State (11/5)
Longtime Dem Areas Lean GOP, Give Fletcher Edge - Louisville CJ (11/5)
Northern Kentucky Key to Fletcher Victory - Cincinnati Enquirer (11/5)
Bush Telephones GOP Governors-elect - Associated Press (11/5)
Fletcher Vows to "Clean Up Mess" - Cincinnati Enquirer (11/5)

---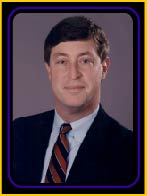 Ben Chandler (D)
Age: 43
Education: B.A., History, University of Kentucky (1983); Law Degree, University of Kentucky (1986).
Political Experience: Attorney General of Kentucky (1995 - present); Kentucky State Auditor (1992-1996);
Professional Experience:
Personal: Born on September 12, 1959. Wife Jennifer, three children, Lucie, Albert IV, and Branham.
Profiles/Interviews: Transcript of WHAS11 Forum (October 15, 2003) | Louisville Courier-Journal (May 16, 2003)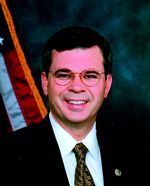 Ernie Fletcher (R)
Age: 50
Education: Bachelor of Science, University of Kentucky College of Engineering (1974); Medical Degree, University of Kentucky Colleges of Medicine (1984).
Political Experience: U.S. Congress, 6th District (1998 - present) Kentucky State Representative, 78th district (1994-1996).
Professional Experience: Physician (1984-1996); CEO of Saint Joseph Medical Foundation (1997-1999). Served in the United States Air Force (1974-80).
Personal: Born November 12, 1952 in Mt. Sterling, Kentucky; Married to Glenna Foster. Two children, Rachael and Ben. Four grandchildren Katherine, Hannah, Joshua, and Mason.
2002 Election Results: E. Fletcher (R) 72%, G. Galbraith (I) 26%
2000 Election Results: E. Fletcher (R) 53%, Scotty Baesler (D) 35%
Profiles/Interviews: Transcript of WHAS11 Forum (October 15, 2003)| Louisville Courier-Journal (May 6, 2003)
Poll

Chandler (D)

Fletcher (R)

Spread

RCP Average

42.0%

50.7%

Fletcher +8.7

44%

52%

Fletcher +8

44%

51%

Fletcher +7

43%

52%

Fletcher +9

39%

48%

Fletcher +9

46%

47%

Fletcher +1

44%

50%

Fletcher +6

43%

49%

Fletcher +6

43%

44%

Fletcher +1

39%

40%

Fletcher +1

RCP Analysis (updated 11/3):
SurveyUSA's latest confirms that Fletcher has this race fairly well in hand. Just about any way you want to cut the data, Fletcher looks to be in a very strong position: he's winning a little more than 1 out of every 4 likely Democrat voters, has a 14 point-lead among independents, and leads Chandler in every single age demo. The geographical breakout is probably the worst news for Ben Chandler: he's losing to Flecher badly in the western and northern parts of the state and is barely leading Fletcher (49%-46%) in the heavily Democrat Louisville metro area. It's hard to see any way out for Chandler. Bottom line: Fletcher wins 55-45.

RCP Analysis (updated 10/26):
Well, the release of the Courier-Journal's latest Bluegrass Poll showing Fletcher up 9 points and Chandler below 40% means this race is effectively over. Ernie Fletcher will be the next Governor of Kentucky.

Update 10/25: This new poll from the Lexington Herald-Leader and Ipsos Public Affairs shows Fletcher blowing his lead back out to nine points, which means the momentum Chandler appeared to have seems to be have run its course. We'll see what the last week of polls look like, but Fletcher looks like he is back in the area of winning with 53% to 55% of the vote.

Update 10/24:Since our update on the 22nd, a new SurveyUSA poll has come out which shows continued momentum for Democrat Attorney General Ben Chandler. Even with all the macro factors in the race which favor the GOP it looks like Republican congressman Ernie Fletcher's lackluster campaign, in contrast to Chandler's aggressive and energetic approach has turned this race until a real barn burner.

While we still feel that Fletcher will win, instead of the 55-45 or 53-47 result we anticipated earlier, expect this race to be more of a 51-49 or 50-50 nail biter. In the end Fletcher should be able to hold on for the victory, but he is letting a little too much ride on Kentucky's desire for change in the statehouse. He needs to halt Chandler's momentum, fast, or he will be heading back to Washington instead of Frankfort.

October 22: Like most of the South, Kentucky has been trending Republican at the federal level for several decades. Today the states congressional delegation consists of five Republicans, one Democrat, with both Senators belonging to the GOP. In 1996 Bill Clinton beat Bob Dole by less than one percent and that was with Ross Perot receiving 9% of the vote, and in 2000 George Bush crushed Al Gore by 16 points: 57% - 41%.

Even with all the recent Republican success in the state the Democrats have managed to maintain a stranglehold on the statehouse, winning every election since 1971. However, the term-limited Governor Paul Patton has been enduring a massive sex scandal the last two years and we suspect this will be the final catalyst that will allow the GOP to break the Democrats hold on the Governor's office in Frankfort.

The Republican nominee Ernie Fletcher is a practicing physician and a relatively boring three-term congressman form Kentucky's sixth district. The Democratic nominee Ben Chandler is the current state Attorney General and the grandson of the very popular former Governor and Senator "Happy" Chandler.

Chandler is a better campaigner than Fletcher and has run a decent campaign to date, but the polls continue to show a small, yet consistent lead for Fletcher. We suspect the macro factors at work in the state are providing a powerful tailwind at the back of Fletcher's campaign. Bottom line barring some major screwup by Fletcher in the last two weeks, the desire for change, the increasing Republican tilt to the state and the current Governor's scandals are going to be enough to get Fletcher 53% - 55% of the vote and give the GOP a pickup.
*Democrat pollster



Gov Hopefuls Go the Distance in Last Flurry - Louisville Courier-Journal (11/4)
Candidates Launch Final Sweep of State - The Kentucky Post (11/4)
'Moderate' Turnout Expected - Lexington Herald-Leader (11/4)
Turnout Likely To Be Low in Area - Bowling Green Daily News (11/4)
Behind in Polls, Chandler's Effort Hangs on Turnout - The Kentucky Post (11/4)
Judge Allows Vote Vote Challengers - Louisville Courier-Journal (11/4)
Campaign For Gov. Gets Down to Wire - Cincinnati Enquirer (11/3)
Fletcher, Chandler Urge Voters - Lexington Herald-Leader (11/3)
Candidates Turn Focus to Personal Supporters - Louisville Courier-Journal (11/3)
Ky. One of Key Governor's Races in South - Guardian/AP (11/2)
Fletcher Campaign Not Letting Up Despite Apparent Lead - The Kentucky Post (11/2
Next Governor's Programs Will Carry a Huge Cost - Lexington Herald-Leader (11/2)
Election Tuesday Looms Large - Bowling Green Daily News (11/2)
Behind in Polls, Democrat's Effort Hangs on Turnout - The Kentucky Post (11/2)
Bush Stumps in Kentucky, Mississippi - CNN (11/2)
ACLU Files Suit to Block GOP Poll Challengers - Louisville Courier-Journal (11/1)
Some Clues to '04, However Faint, Are Set to Emerge - NY Times (11/1)
Bush Stumps for GOP Gubernatorial Candidates in Miss, Ky - AP (11/1)
Fletcher Mailing Attracts Objections - Cincinnati Enquirer/AP (11/1)
W.Ky. Becomes Campaign Hot Spot - Lexington Herald-Leader (11/1)
Some Democratic Donors Help Fletcher - Louisville Courier-Journal (11/1)
GOP Defends Vote Challenge - Louisville Courier-Journal (10/31)
'Tax Modernization' Popular Campaign Theme - Lexington Herald-Leader (10/31)
State Race Seen as Referendum on Bush's Policies - LA Times (10/31)
Chandler, Fletcher Neck & Neck - Cincinnati Enquirer (10/31)
Fletcher Vows Louisville Aid; Chandler Woos Labor - Louisville Courier-Jrnl (10/31)
GOP Going for a Kentucky Sweep - USA Today (10/30)
Chandler Calls On Dems To Send Message To GOP - Fox41/AP (10/30)
Candidates Both Make Promises to Northern Ky - Cincinnati Enquirer (10/30)
Fletcher Campaigns in Henderson - Henderson Gleaner (10/30)
Chandler, Fletcher Offer Ideas on Education - Lexington Herald-Leader (10/29)
Kentucky Political Races Court the Basketball Vote - SF Chronicle/AP (10/29)
Ad Featuring Wendell Ford Attacks Fletcher's Record - Lexington Hrld-Ldr/AP(10/28)
In Mississippi, Kentucky, A Boost From Bush - Washington Post (10/28)
Democrats Stand to Lose More Than Office - Lexington Herald-Leader (10/28)
Dem Group Assists Chandler With TV Advertising - Louisville Courier-Jrnl (10/28)
Polls Aside, Candidates Campaign Hard - Bowling Green Daily News (10/28)
Disdain for Ky. Gov. Sets Tone for Race - ABC News/AP (10/27)
Election-ad Pooches Are Only Part of Menagerie - Louisville Courier-Jrnl (10/27)
Several Newspapers Endorse Candidates for Gov - Lexington Hrld-Ldr/AP (10/27)
Vote Could Bring Scramble for 6th District Seat - Louisville Courier-Jrnl/AP (10/27)
Fletcher Leads for Governor in Latest Bluegrass Poll - Louisville Courier-Jrnl (10/26)
Governor's Race Hot in the Homestretch - The Kentucky Post (10/26)
Poll Shows Fletcher Up by 9 Points - Lexington Herald-Leader (10/25)
Governor Hopefuls Clash in TV Debate - Louisville Courier-Jrnl (10/24)
Teamsters Endorse Chandler in Spite of Investigation - Louisville Courier-Jrnl (10/24)
Cheap Drugs From Canada: Another Political Hot Potato - NY Times (10/23)
Fletcher promises to preserve benefits - Cincinnati Enquirer/AP (10/23)
Chandler ad calls Fletcher a 'lap dog' - Lexington Herald-Leader (10/22)
GOPís Fletcher, Spence; Swing Through Bowling Green - Bowling Green DN (10/22)
Fletcher, Chandler Focus on Tax Pledge - Louisville Courier-Jrnl (10/21)
Dem Lunsford's Endorsement of Fletcher Blow to Chandler - WAVE, KY (10/21)
Candidates Name Unlikely Influences - Louisville Courier-Jrnl (10/20)
Democrat Lunsford Supports Fletcher - Kentucky Post (10/20)
Budget Will Bedevil the Next Governor - Louisville Courier-Jrnl (10/19)
Fletcher Has Edge On Health-care Issues - Danville Advocate-Msngr (10/19)
Chandler Counters Fletcher Wih Attack Ads - Louisville Courier-Jrnl (10/19)
Chandler Courts Minority Voters - Cincinnati Enquirer/AP (10/17)
New Ad Compares Chandler, Patton - Henderson Gleaner/AP (10/16)
President's Visit Nets $1.25 Million For KY GOP - Channel Cincinnati (10/10)



Kentucky Media Links

Newspapers: Louisville Courier-Journal | Lexington Herald-Leader | Bowling Green Daily News | The Kentucky Post
Television: WHAS (ABC - Louisville) | WKYT (CBS - Lexington) | WAVE (NBC - Louisville)
Radio: WVLK (AM 590 - Lexington) | WKYX (AM 570 - Paducah)
Other: Stateline | Republican Party of Kentucky | Kentucky Democratic Party